Industrial machines
ERI is a manufacturer of equipments and machines that meet the specific needs of various industrial customers.

The expertise, gained from 30 years of activity in the field of industrial machines, makes ERI a specialist regarding industrial equipments.
Production machinery and equipments, testing and control equipments, welding benches, butt welding machines, assembly lines, are for instance the types of equipments that ERI can provide.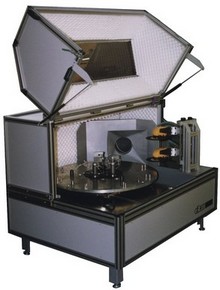 Our expertise

Industrial machines design and production:
Linear or circular automatic welding equipments (GTAW/TIG, GMAW/MIG, Resistance).
Products tests and characterization equipments.
Working stations.
Metal sheet forming and shearing machines.
Polishing machines.

Industrial equipments standards compliance (Co-operatively with specialized organisms):
On site diagnosis and intervention.
Equipments and electrical boxes standards compliance.
Protective and marking elements setting up.

Prototypes research, design, production and finalizing.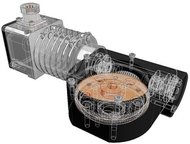 Machines retrofitting.

On site maintenance and repairs.
Our means

Research department:


Mechanical engineering:
Workstations dedicated to 2D/3D mechanical design (AutoCAD, Autodesk Inventor).
Structural analysis software, with the finite element method.
Technical folders compiling.


Electricity and Automatic devices:
Electrical drawings.
Logic controllers programming (Schneider, Siemens…).
Technical folders compiling.


Production and assembly workshop:
Fitting and assembly.
Machining.
Metal work, steel / stainless steel / aluminum welding.
Pneumatics, hydraulics.
Wiring and automatic devices implementation.


Aspect treatment workshop:
Burnishing: Aspect and protection treatment (without matter deposit) on steel parts (machined and welded) (Max. 2900x250x350 mm or 700x700x350 mm – 80 kg).

Shot-peening (Max. 400x400x400 mm – 25 kg).

Link to the burnishing page
Shipyards.
Aeronautic industry.
Car industry.
Geological research.
Food industry.
Printing industry.
Fumes pipes industry.
Schools.
…